Make good use of good quality butter【Organic grass-fed butter】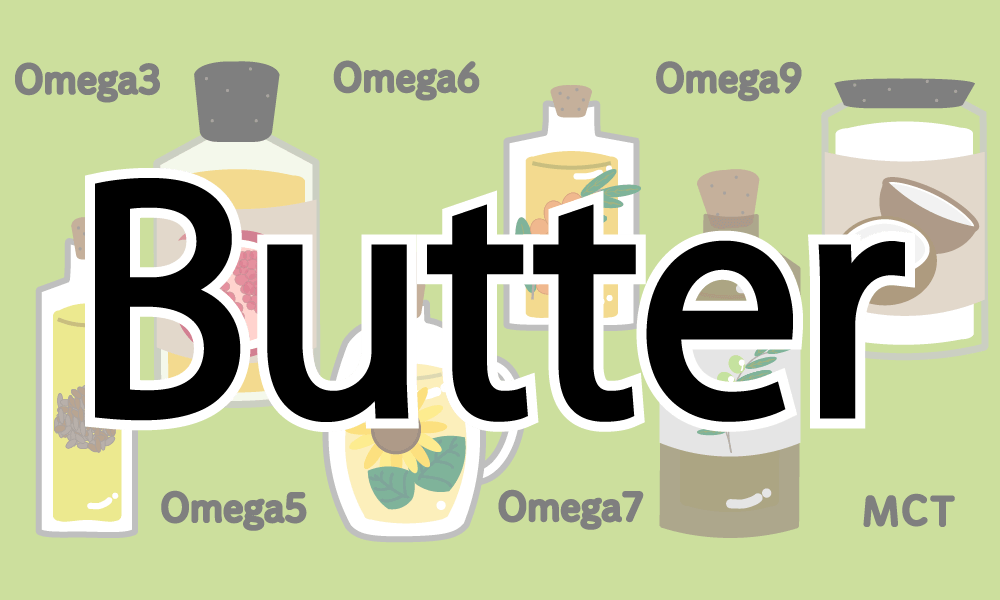 Butter with a unique flavor and richness that makes the dish delicious. Choose good quality butter, which is animal fat, and make it delicious and healthy!!
\\ This article is recommended as follows //
Those who wants to know about good quality butter

Those who want to know the type of butter

People who want to know recommended butter
Contents
1. What is Butter?
Butter is a dairy product made from the cream component of milk with a milk fat content of 80% or more and a water content of 17% or less.
Although long-chain fatty acids are the main fat, it contains about 20% impurities other than fat, has a low smoke point, and is easily oxidized, so it is not suitable for cooking for a long time or at high temperatures.
The flavor and umami peculiar to butter can be matched with foods of various genres, and you can enjoy a deep richness with just a small amount.
Butter is a dairy food.
In order to reduce the risk as much as possible and to incorporate butter in a delicious and healthy manner, it is necessary to value the quality of butter.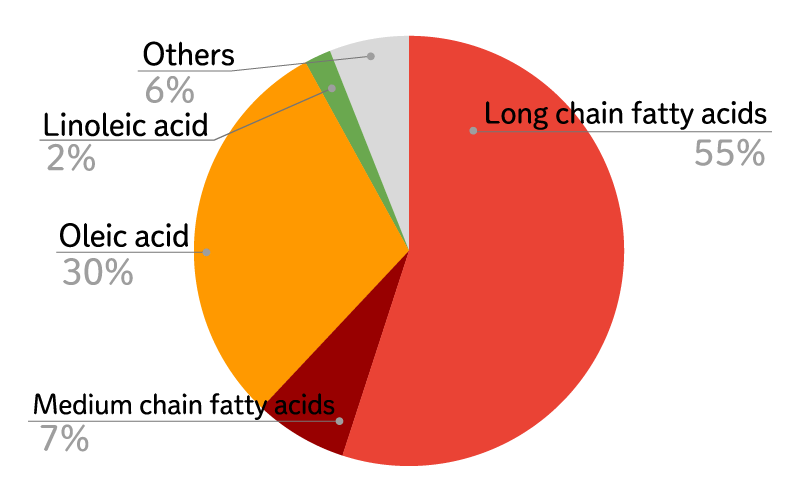 | | |
| --- | --- |
| Main fatty acids | Long chain fatty acids |
| Cooking | Heating OK (stir-fried food) |
| Storage method | Refrigerate |
| Taste / Aroma / Texture | Rich with a flavor peculiar to animals |
| Fat-soluble vitamins | VitaminA, VitaminD, VitaminE |
2. Various butter
・Non-fermented butter
Butter often used in Japan.
Made from unfermented cream, it is more storable than fermented butter, but it is also oily.
・Fermented butter (Cultured butter)
Butter often used in Europe.
It is made by fermenting cream with lactic acid bacteria.
The taste changes depending on the type of lactic acid bacteria and the fermentation environment. It is less oily than non-fermented butter, has a unique aroma and richness, and has a mellow and deep taste.
・Salted butter
Butter with salt added for long-term storage, unfermented salted butter in Japan, and fermented salted butter in Europe are the mainstream.
・Unsalted butter
Salt-free butter, often used for making sweets and bread.
In countries where salty bread is the staple food, unsalted butter is usually used.
3. Good quality butter
Choose butter properly
Instead of fat spreads or butter-like margarines, choose one that has a milk fat content of 80% or more, a water content of 17% or less, and the name "butter" !
Even if the product name says "butter", it may be different, so make sure that the name says "butter" !
・Organic and free range butter as much as possible
Butter made from 100% organic, free range milk can be quite expensive, but which is better, unhealthy cow's milk or healthy cow's milk?
Even in humans, mothers pay attention to their diet and health care so that they can feed their babies as good milk as possible, right?
In order to get as good quality butter as possible, it is important to stick to the quality of milk.
・Fermented butter as much as possible
Fermented butter is made by adding lactic acid bacteria to cream and fermenting it, so it contains more fat-soluble vitamins than non-fermented butter and can be expected to have health benefits due to lactic acid bacteria.
In addition, most lactose is decomposed by fermentation, so properly made fermented butter can be eaten by people with lactose intolerance!
Recommended butter
Grass-fed butter is popular these days because of its high nutritional value, but grass-fed is not organic , so not all grass-fed is good!
Because I was working on a ranch during a working holiday in New Zealand. New Zealand has a large land area and many grass fed plants, but the grass is covered with pesticides. Sprinkle pesticides and fertilizers throughout the ranch over a couple of hours by helicopter.
The owner often said, "While the helicopter is flying, pesticides will fall and it's dangerous, so don't go outside."
So, here are some recommended butters that I think are safe, secure and delicious!
【Nakahora Ranch】
It's very expensive and surprising, but it's a precious grass-fed butter in Japan. It will be a salt-free type.
About 7% of farms in Japan are grazing 24 hours a day, 365 days a year. Of course, they don't use any grain-based feed and are 100% milk from domestically fertilized-free and pesticide-free pasture!
【Grand Fermage】
French unsalted, fermented grass-fed butter with organic certification
A taste-guaranteed butter that has won the gold medal at the French Ministry of Agriculture's National Agricultural Competition!
【The Organic Milk Company】
Australian, organic certified grassfed salted butter. Of course, no growth-promoting hormones or antibiotics have been administered, and the grass does not use any chemicals or pesticides.
4. Effect of butter
For healthy skin!
It is rich in vitamin A and contains about 13 times as much as milk.
Vitamin A helps to keep the skin and mucous membranes strong and healthy, and also has antioxidant properties to keep the skin youthful.
Make your bones strong!
It contains calcium and vitamin D, which promotes the absorption of calcium, which helps strengthen bones.
The food will be delicious!
Of course, there are some of the above health benefits of butter, but these are benefits that can be obtained with other oils and ingredients, even if they are not butter. Rather, if you try to get the required amount of these vitamins A, D, and calcium with butter alone, you will get too much fat.
For example, you need 100g of butter for vitamin A, 500g for vitamin D, and 2500g for calcium every day (lol).
Personally, the biggest benefit of butter is its taste!
It can be combined with not only bread but also fish and meat, and it will be delicious just by sautéing vegetables and mushrooms with butter!
So let's use a proper amount of good quality butter to make it delicious and healthy!